SUCCESS: SelectiCa Sorter P1 tested in a production environment in Belgium
The past few months have been particularly busy here at Proxima Centauri. Our flagship, the SelectiCa Sorter P1, was sent for final tests in a production facility in Belgium in May. The production facility was thus the first facility in the world to conduct automated casing calibre measurement, cutting and sorting with our SelectiCa Sorter P1.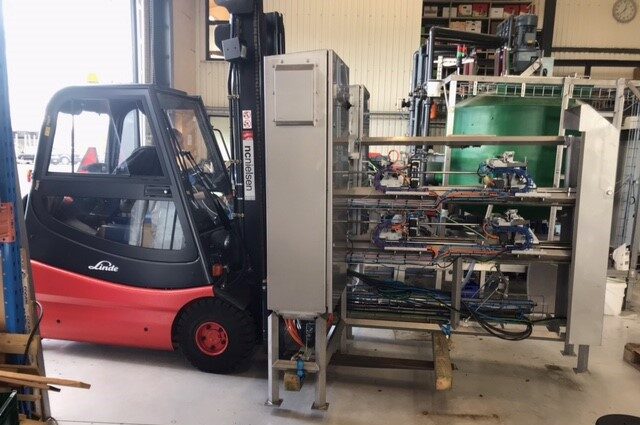 Testing of the SelectiCa Sorter P1 in a production environment was a success and marked one of the last steps toward opening up for sales of the sorting machine worldwide. The SelectiCa Sorter P1 underwent rigorous assessments of its performance under true production settings to uncover and perform the final adjustments. With the completion of the tests, the natural casing industry is now one step closer to achieving automation of the casing sorting process. Following the tests in Belgium, the CEO of Proxima Centauri, Jan Pedersen, stated:
"
We are extremely happy with the tests that the SelectiCa Sorter P1 has completed in Belgium. The tests were a success, a testament to the hard work and a relentless engineering effort by the entire team. With the experiences from the production environment tests, we can now make the final tweaks to deliver a truly unique automation solution for natural casings.
"
CEO of Proxima Centauri, Jan Pedersen
The historic event was attended by representatives from Proxima Centauri Aps. From Proxima Centauri, our robotics engineer and developer, Jeppe G. Jensen, joined the tests and was involved in the assembly and monitoring of the sorting machine in Belgium. Assembly and calibration of the robots, headed by the Proxima Centauri team, only took two days, with subsequent personnel training at the production facility in a couple of hours.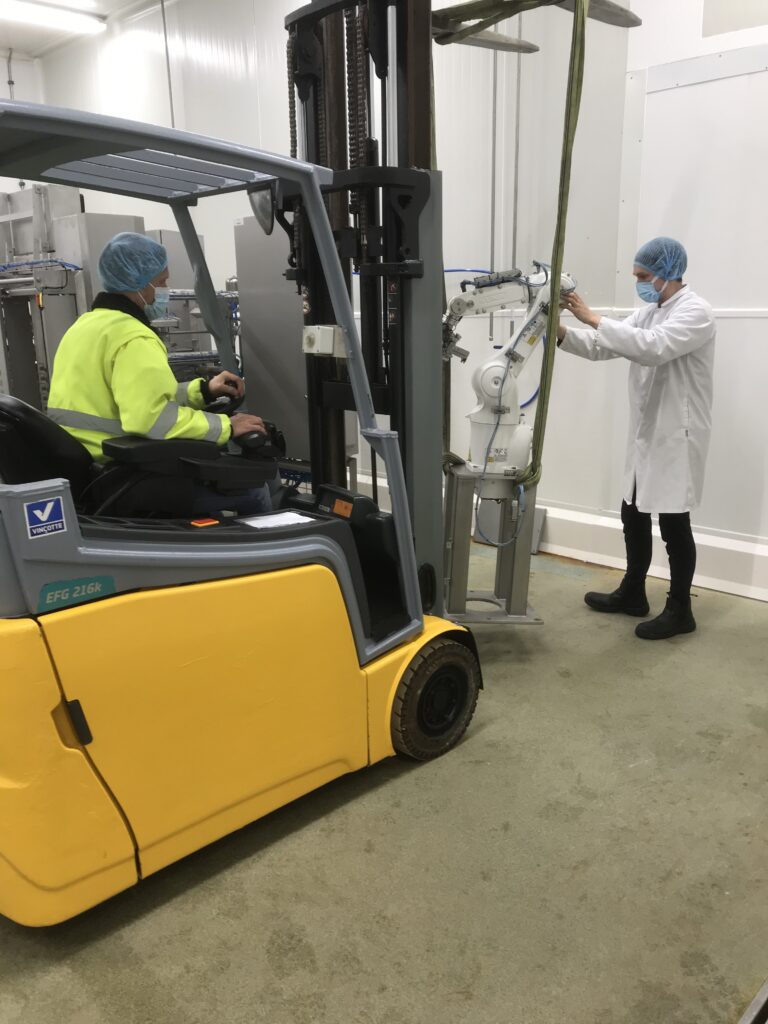 For more information on the SelectiCa Sorter P1, please visit the product page, or contact CEO Jan Pedersen on janp@proxima-centauri.dk