Proxima Centauri awarded Entrepreneurship Prize
At the culmination of this years Global Entrepreneurship Week 2019 in Odense, the Odense Entrepreneurship prize, IværksætterOdense prisen, was awarded to Proxima Centauri Aps, for our SelectiCa Sorter P1 sorting machine for natural casings. The prize, including a cash prize of 30.000 DKK, was awarded following the decision of 7 jury members.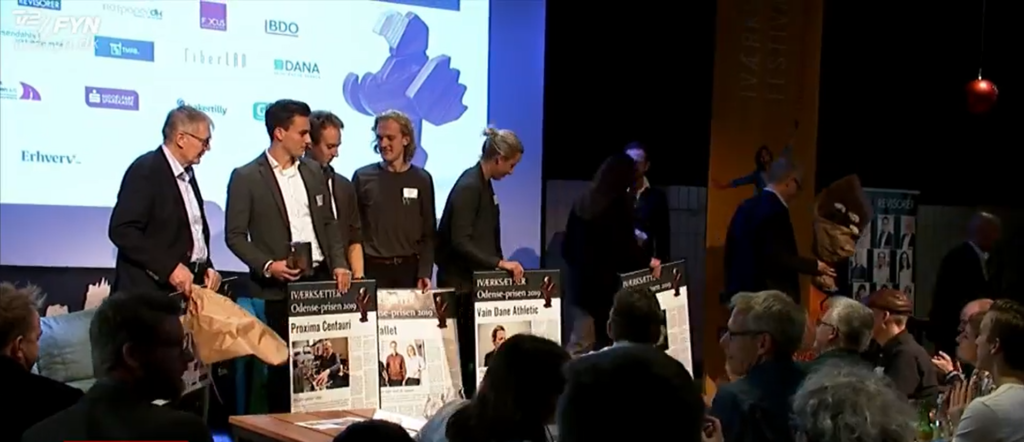 Receiving the prize, CEO Jan Pedersen provided a statement.
"
At my age it is not every day you receive such recognition. I am happy and proud, especially of the fantastic team we have here at Proxima Centauri, and look forward to our onward work with engineering robotic solutions for the natural casing industry.
"
CEO of Proxima Centauri, Jan Pedersen
The SelectiCa Sorter P1 will soon be released to the markets. Follow our product page for updates on the release, and for product material. You can find the product page for the SelectiCa Sorter P1 here.